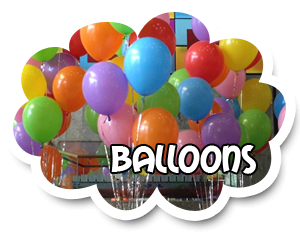 Balloons - 12 Helium Filled
Save time and hassle...let us have balloons ready for your party when you arrive!
Pre-order your balloons now when you book your party, and we'll contact you before your party date to ask you the colors you would like.
Want more than 12 balloons? Pre-order in increments of 12 online, or choose to purchase more on the day of your party when you check-in!